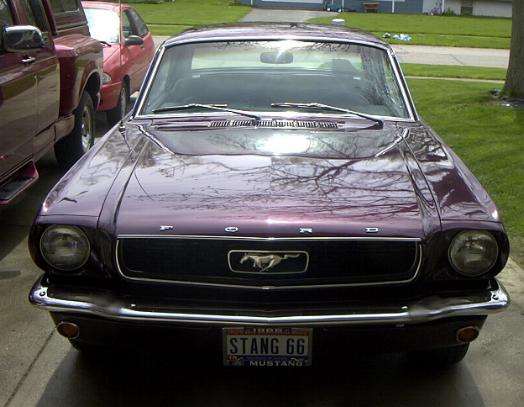 So now it is home and I even got a personal license plate like I wanted. It is November of 2003. I really want to take it to the All Ford Nationals at Carlisle, Pennsylvania in June 2004 but the car needs a lot of work to be respectable enough to be in a show. You can see in the picture above the two problems in the chrome on the front bumper. It also needs to have the rear bumper replaced, new gas tank, shocks, springs, ......well, lets just say a lot for now.
In November we went to a huge swapmeet in Columbus that was just for Ford parts and bought about $1,500 in parts there, including Rims and tires...or did we get those at the same swapmeet in the spring? We also picked up some parts from a local Mustang parts supplier. We had a huge pile and I didn't know how it was all going to be changed before the show.
In the spring my husband started working on the car. This is the tank that was in the car....