Finally he learned in 2003 that it was built from an Australian car, where the movie was filmed, and that it was possible to build his own replica!
No, the picture is not backwards, the car is right hand drive as they drive on the left side of the road in Australia. My husband imported one of the cars that the Interceptor was built from and is now making his own replica of this amazing car. Below are pictures of the car he imported from Australia to Northeast Ohio to build this replica. It is a 1973 Ford XB Falcon.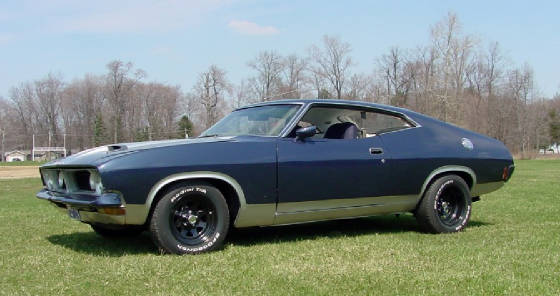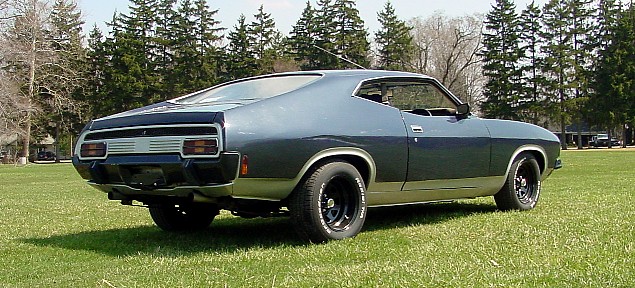 To see his website about this huge project as well as to learn about the Mad Max movie, the Interceptor, and about Australian Falcons just click below!